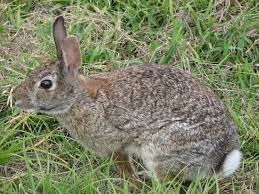 We are very experienced rabbit catchers as well.


Rabbits cause devastation amongst crops, hedgerows, trees and lawns. We at Grantham Pest Control Services can help control your rabbit problem.

Be it your garden or agicultural farmland, Contact us to give you a quote on rabbit control. We use many traditional rabbit catching techniques and have almost 30 years experience in this field. We Have a proven track record in thinning out and catching rabbits.

We can also off advice and services in prevention to help you keep the rabbit population off your property.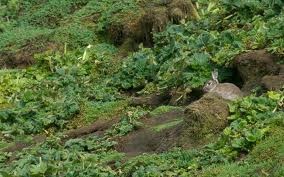 Rabbits are herbivores that feed by grazing on grass, forbs, and leafy weeds. In consequence, their diet contains large amounts of cellulose, which is hard to digest. Rabbits solve this problem by passing two distinct types of feces: hard droppings and soft black viscous pellets, the latter of which are known as caecotrophs and are immediately eaten (a behaviour known as coprophagy). Rabbits reingest their own droppings (rather than chewing the cud as do cows and many other herbivores) to digest their food further and extract sufficient nutrients.[16]

Rabbits graze heavily and rapidly for roughly the first half hour of a grazing period (usually in the late afternoon), followed by about half an hour of more selective feeding. In this time, the rabbit will also excrete many hard fecal pellets, being waste pellets that will not be reingested. If the environment is relatively non-threatening, the rabbit will remain outdoors for many hours, grazing at intervals. While out of the burrow, the rabbit will occasionally reingest its soft, partially digested pellets; this is rarely observed, since the pellets are reingested as they are produced. Reingestion is most common within the burrow between 8 o'clock in the morning and 5 o'clock in the evening, being carried out intermittently within that period.

Hard pellets are made up of hay-like fragments of plant cuticle and stalk, being the final waste product after redigestion of soft pellets. These are only released outside the burrow and are not reingested. Soft pellets are usually produced several hours after grazing, after the hard pellets have all been excreted. They are made up of micro-organisms and undigested plant cell walls.

The chewed plant material collects in the large cecum, a secondary chamber between the large and small intestine containing large quantities of symbiotic bacteria that help with the digestion of cellulose and also produce certain B vitamins. The pellets are about 56% bacteria by dry weight, largely accounting for the pellets being 24.4% protein on average. These pellets remain intact for up to six hours in the stomach; the bacteria within continue to digest the plant carbohydrates. The soft feces form here and contain up to five times the vitamins of hard feces. After being excreted, they are eaten whole by the rabbit and redigested in a special part of the stomach. This double-digestion process enables rabbits to use nutrients that they may have missed during the first passage through the gut, as well as the nutrients formed by the microbial activity and thus ensures that maximum nutrition is derived from the food they eat.[2] This process serves the same purpose within the rabbit as rumination does in cattle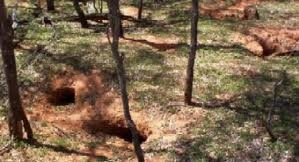 Rabbits in the UK cause millions of pounds worth of damage each year, Grantham Pest Control Services are experienced rabbit catchers and controllers both for residential, agricultural and commercial customers, with over 25 years experience in this field. We use various methods of control dependent on each situation we come across.